Maxi-Lift introduces Super Splice
Maxi-Lift, Inc. introduces the Maxi-Lift Super Splice. The new Super Splice is specially designed for splicing elevator belts rated between 800-1200 PIW.

"There was a void in the industry for an off-the-shelf elevator belt splice that could handle the wider, heavier weight belts being used for the larger terminals and export facilities. The Super Splice fills that void and then some. This splice is simple to install and effective in purpose," says Bo Fisher, VP of Sales for North America.
| | |
| --- | --- |
| Share this article: | |
Omaha Exchange 2014
Grain Journal
From page 8 of Grain Journal: "The Grain Elevator and Processing Society heads to Omaha, Neb., for its 85th annual GEAPS Exchange Feb. 22-25 at the CenturyLink Center Omaha.

The last time GEAPS held the Exchange in Omaha in 2008, it set an attendance record of 2,380, breaking the 1997 Exchange record of 2,262 in Minneapolis. ... The 2014 Exchange already will be a record setter when it comes to the trade show. A record 380 companies will be exhibiting in a record 664 booths over three days."
| | |
| --- | --- |
| Share this article: | |
President Obama passes Farm Bill into law
United States Department of Agriculture
Innovation is at the heart of the American agriculture success story. As a matter of course, today's farmers and ranchers must constantly prepare and adapt to get ahead of tomorrow's challenges. At USDA, we have a long history of fostering research and innovation that help agricultural production thrive.
| | |
| --- | --- |
| Share this article: | |
OSHA backs off regulations on small farms' grain storage
Mississippi Business Journal
U.S. Sens. Thad Cochran, R-Miss., and Roger Wicker, R-Miss., are pleased that small family-owned farms will not be subjected to unlawful scrutiny by the Occupational Safety and Health Administration. Under pressure from Cochran, Wicker and other lawmakers in the Senate and House, OSHA has agreed to withdraw its 2011 guidance memorandum on regulating small farms with grain storage.
| | |
| --- | --- |
| Share this article: | |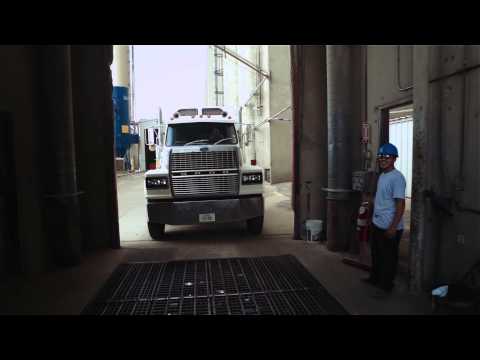 Maxi-Lift Gavilon Testimonial
Gavilon Grain in Saginaw, Texas, discusses the benefits of using Maxi-Lift elevator buckets and why it is important to have a reliable elevator bucket.
---
Literature and Brochures


As part of our customer service, we provide up-to-date information on products and product applications with a variety of reference material including newsletters, FAQs, catalogs and case studies. See our website for more information.


---


More Speed and Space


Speed and efficiency is important when a grain elevator is a truck-only facility. For Country partners Cooperative the way to get more speed and efficiency was to add stand-alone receiving facilities at its Spalding headquarters and at nearby Cedar rapids.

---


Tapping the Market


When more producers started taking corn for grain to country elevators instead of hauling high moisture corn and silage to feed lots in the area that Garden City Coop serviced, John McClelland, general manager for the cooperative, says that there was a need to expand storage capacity.