Finding The Right Bucket For You
Maxi-Lift
When deciding on what buckets will work best for your applications, one of the main deciding factors is the polymer which the bucket is made from. Considerations include temperature of the facility and related applications, suitability for food and lump size. Included in this Maxi-Lift Bucket Bulletin is a short explanation of each polymer type and the applications for which it is best suited.
| | |
| --- | --- |
| Share this article: | |
Forbes: Agriculture Is A Big Deal, Assaults Need To Stop
The Food Dialogues (commentary)
American agriculture is a big deal. It is science-driven, profitable, more environmentally attuned than ever and in a real sense, feeding the world. Yet, unlike other key drivers of the economy in the U.S. or Texas, outside of this industry no one appears to notice it — which is unfortunate because this vital piece of the economy is under assault in a way that will harm the ability of the world to feed itself.
| | |
| --- | --- |
| Share this article: | |
15 Best New Agriculture Apps Worth Downloading In 2014
CropLife
Our appetite for downloading mobile apps is staggering, and there appears to be no slowdown in sight. In fact, iOS app downloads could exceed 100 million per day by 2017, according to mobile analyst Horace Dediu. This download frenzy has also had a huge impact on agriculture, with mobile app stores now overflowing with applications specific to our industry.
| | |
| --- | --- |
| Share this article: | |
AFIA and SQFI's Feed and Pet Food Progams
Benchmarked by GFSI
Feed & Grain
The Global Food Safety Initiative recognized the Safe Quality Food Institute recently successfully adding the scope of "feed" to their already recognized scopes against the GFSI Guidance Document. This is the first GFSI recognized scheme to cover the scope of feed, which includes the production of animal feed and the processing of pet food.
| | |
| --- | --- |
| Share this article: | |
Literature and Brochures


As part of our customer service, we provide up-to-date information on products and product applications with a variety of reference material including newsletters, FAQs, catalogs and case studies. See a few of these below.


---


New Possibilities


Kansas State University's feed mill in Shellenberger Hall has served as the main facility for teaching and test feed runs for over 40 years. On Oct. 11, its replacement, the O.H. Kruse Feed Technology Innovation Center, was dedicated, after the old mill had long outlived its useful life, according to Keith Behnke, professor emeritus of grain science and industry at K-State.

---


Flexible Grain Handler


As construction began early in 2012 on the new eastern Grain Marketing LLC rail terminal seven miles west of Kankakee, Ill., the presence of a rock quarry right next door hinted at a challenge early in the construction process.

---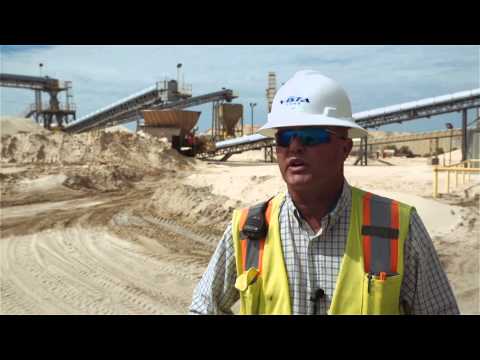 Maxi-Lift Vista Sand Testimonial
Vista Sand in Granbury, Texas, discusses the benefits of using the Maxi-Lift, Maxi-Tuff nylon elevator bucket which is a tough, impact resistant elevator bucket.